CHOOSE YOURSELF
Diving light according to your needs
TAKE ADVANTAGE OF ALL THESE BENEFITS
Why buy from us?
Choose the payment method that suits you best. Pay easily, quickly and safely.
We dispatch orders immediately and try to shorten the delivery time to the fastest possible.
Extended 3 years warranty
This is our promise of quality – if you are not 100% satisfied with your light, we will not be satisfied either.
Professional customer service
We have developed and manufactured your light and can help you regardless of the problem.
Developed by divers for divers
Products design is developed and tested by experienced divers who know what is really important.
All our products meet the requirements for safety, health and environmental protection, and are certified according to applicable standards.
ABOUT US
Company ATON Ltd.
Our company founded in 1994, develops and manufactures lighting equipment designed especially for divers, military and rescue services, and for professional use in the most demanding environments.
To corporate customers we offer innovative OEM technical solutions, delivering added value and competitiveness to their products.
Since 2019 we have started the production and distribution of our products under our own brand – Aton.
Aton develops and manufactures all parts of lights in the Czech Republic. Advanced design, along with sophisticated ergonomics and the latest technologies available on the market – these are the foundations of our lights.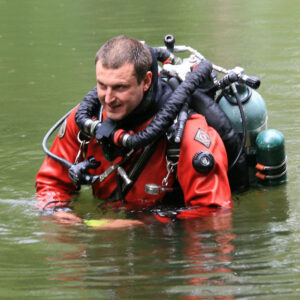 I design lights based on my long-term experiences in diving. I focus not only on their individual parameters such as performance or ergonomics, but especially on their overall balance. Above all, the diving light must be reliable, your safety often depends on it!
Are you interested in my diving experience?
Visit my personal blog!
ARE YOU INTERESTED IN SOMETHING?
Contact us
E-shop and registered office
Aton s.r.o.
Slunecna 398
252 26 Trebotov
Czech Republic
Phone e-shop: +420 777 018 111
Phone service: +420 776 605 191
Service
Aton s.r.o.
Sudice 60
675 73 Sudice
Czech Republic
ALL REQUIRED INFORMATION
Important documents