1. Payment by transfer to the following bank account with Raiffeisenbank a.s.
Account number: 8033170010/5500
IBAN: CZ1955000000008033170010
BIC/SWIFT RZBCCZPP
In the case of cashless payment, the buyer is obliged to pay the purchase price together with the variable symbol of the payment = ORDER NO.
2. Credit card / online payment via GoPay payment gateway
3. Payment via PayPal account
4. Credit card via PayPal payment gateway
Prices for goods include VAT, plus shipping costs, see Transport.
Any discounts on the price of goods provided by the supplier to the buyer cannot be combined.
For more information, see the Terms and Conditions.
Should you have any questions, please contact shop@atonlight.com or call us at Contacts.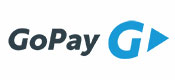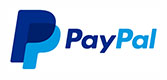 These Payment options are effective from 1.11. 2019.